Using Only Cutting-Edge Technology in Dental Care
Dexis Digital Radiography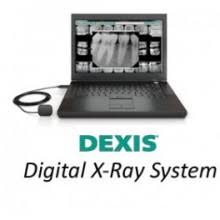 Digital radiographs have revolutionized the way dental professionals are able to detect, diagnose, treat, and monitor oral conditions and diseases. The use of this revolutionary technology promotes radiation safety with the use of specialized plates that are more sensitive to X-ray beams, thus requiring 60 to 90 percent less radiation than traditional film. In addition, digital radiographs are environmentally friendly, because they eliminate chemical processing and disposal of lead foil and hazardous wastes.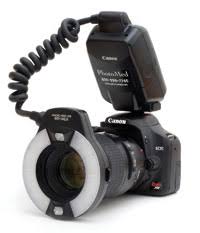 The value of using digital photos in the careful and detailed analysis of your teeth allows our doctors to assess your current smile and educate you on the "why" associated with your dental needs. This broader approach to treatment planning allows you as a patient to be part of our more comprehensive treatment plan that incorporates preventative measure to ensure your smile stays healthy and beautiful for a lifetime!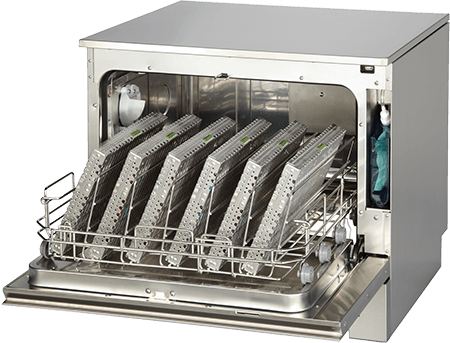 The Hydrim automated washing system has been recognized by the United States Centers for Disease Control (CDC) and Occupational Safety and Health Administration (OSHA) as being more superior to traditional manual cleaning systems. The efficacy of cleaning instruments using this system provides speed and durability in removal of more than 99% of proteins and debris before entering the autoclave for sterilization. The number one rule to properly sterilizing instruments: If it's not clean, it's not sterilized! We are dedicated to protecting you, your family members, and the community in preventing the spread of infectious diseases.
At Spectrum Dentistry, we offer patients the highest standard of dental care by providing the latest technologies, beginning with the intraoral camera. This tiny video camera captures detailed images of all hard and soft tissue structures inside of your mouth. The entire process is painless and allows you to understand what it means when a dentist states that you have a "cracked filling" or that your "gums bleed because of plaque." Furthermore, the intraoral camera captures corroded or tarnished silver fillings, fractured teeth, decayed teeth, crowns with open margins, and diseased gums marked by the presence of bleeding, swelling, and the presence of plaque.
This allows you to be part of the treatment process by visualizing all of the areas of health and possible disease. Also, it allows you to make better and more informed decisions regarding the various treatment options we offer. In addition, this technology allows our office to maintain records of your care to monitor any changes to your oral health while providing you with more treatment options. This provides our patients with a better understanding of their dental needs by directly visualizing what our clinicians see and allowing quick recognition and documentation of potential problems earlier in the disease process.
iTero Intraoral Digital Scanner
The iTero Intraoral scanner takes digital images without the use of radiation to take dental molds of your teeth. In our practice, we utilize the iTero for crown and bridge restorations as well as Invisalign impressions. Utilizing the iTero for Invisalign treatment has proven to be more time efficient for the patients as well as decrease their treatment time with Invisalign. Once the scans of your upper and lower teeth are taken, they are sent to Invisalign and they begin working on it within 15 minutes! Saving more than a week's worth of time for them to be shipped to Costa Rica and scanned.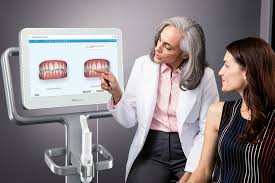 A. Further, the precision of the iTero scans means there are fewer impression rejections, so there is no need for you to ever return to our office for a re-take of impressions! Additionally, the accuracy of the scans provide a seven-fold increased fit of these removable aligners, so there are rarely ever areas of the aligners that scratch or irritate your gums and cheeks when your impressions are taken with the iTero scanner! Finally, the overall patient experience is more pleasant as it eliminates the mess and gagging associated with the goo of dental impression material.
B. If you are not sure about how Invisalign can improve your overall appearance, dental function and contribute to improved oral health, the Invisalign Outcome Simulator with the iTero helps patients visualize how their teeth may look at the end of their Invisalign treatment. It takes 10 minutes to scan all of the teeth and create a before and after Simulation. We offer this complimentary service to patients in efforts to educate and raise awareness in our community of the benefits of straight teeth for the health of your teeth and gums. Below is an image of what you can expect from a simulation.
Decreasing Dental Fear with STA, Nitrus oxide, KAVO handpiece and behavioral modification therapy
Dental fear and anxiety refer to the fear of receiving dental care and can range from being nervous in the dental chair to avoidance of the dental office all together, the latter more appropriately termed dental phobia. The most recent statistics estimate that more than 75% of the U.S. population experiences some degree of mild to severe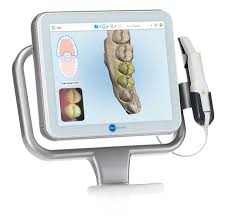 fear of dental procedures, with approximately 10% of these individuals avoiding their dental visits until they experience a dental emergency such as a dental abscess or toothache. This unknowing fear and anxiety can be caused by several different factors such traumatic, difficult, or painful dental experiences or from hearing about such experiences.
At Spectrum Dentistry, our doctors are trained to treat patients with dental fear through a combination of behavioral and pharmacological skills and strategies to help them learn how to manage and alleviate fears associated with dental treatment. In addition, we have other sedative dentistry options available to our patients along with the use of the latest technology known to eliminate the pain associated with dental procedures and anesthetics.
KaVo Electric Motor Handpieces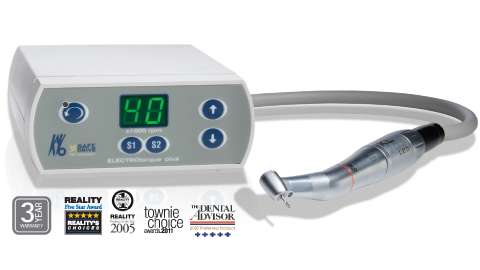 The KaVo Electric Motor Handpiece's utilized by our doctors delivers constant power stream, providing faster and smoother performance. Traditional air-powered dental handpieces work with the power of air, which creates pressurized air, generating loud noises and uncomfortable vibration. However, the electric motor undergoes a completely different mechanism of action. This translates into a more comfortable patient experience with significantly less vibration and noise associated with your dental visit, contributing to the calming ambiance here at Spectrum Dentistry.
The improved force distribution not only creates a more comfortable experience for the patient, but also significantly decreases the risk of tooth fracture that is highly associated with traditional high speed handpieces. More importantly, the performance and results are amazing – beyond the smooth concentric cutting, this handpiece creates more precise margins and defined contours with less effort in less time.
Nitrous oxide sedation has been used for several years and is currently the most frequent and commonly used sedation method in dentistry. There are several benefits of nitrous oxide sedation for patients with mild to moderate anxiety while offering a pain relieving effect. The gas is administered by our dentist or dental hygienist and is quick acting with a proven safety record, allowing the clinician to control the amount of gas being received depending on your comfort level. For many, the main benefit of choosing nitrous oxide sedation is that an escort to and from your appointment is not needed because normal activities may be resumed just 5 minutes after final inhalation.
Oral Cancer Diagnosis & Screening Devices Available
Oral cancer is a common reality in households all across the world. In the United States alone, one person dies of oral cancer every single hour. Unfortunately, this means that in any given year, oral cancer kills more people in the United States than other common cancers such as skin, lymphatic, thyroid, and cervical cancers.
An estimated 37,000 people in the United States will be diagnosed with oral cancer this year. More than half of these will be diagnosed as late stage cancers. Like many other cancers, oral cancers that are found in later stages have significantly lower survival rates – sometimes even 20-30%. What is more, late stage oral cancers require more invasive surgical treatment, oftentimes leaving individuals with an overall loss of oral function.
Historically, the majority of oral cancer cases were diagnosed among three risk groups – people over the age of 50, tobacco users, and heavy alcohol consumers. However, this disease pattern has changed dramatically in recent years due to new risk factors that have entered the scene. Today, oral cancer is being diagnosed at an alarming rate in people between the ages of 25 and 50, the majority of whom are non-smokers. These new cases are largely attributable to the emergence of a cancer-causing virus called Human Papilliomavirus–16 (HPV-16) – the same virus that is responsible for the majority of cervical cancers. HPV-16 may be sexually transmitted between partners and accounts for the recent increase in oral cancer rates among young, non-smoking victims who do not fall into historical high-risk groups. This alarming trend highlights the stark reality that each and every adult, not just those over the age of 50, is susceptible to oral cancer and should thus be regularly screened.
The high death rates associated with oral cancer are largely attributable to late discovery and diagnosis. The good news is that oral cancer, when found early, has survival rates of 80-90%. What is more, oral cancer can be detected in these early stages using simple, inexpensive, and painless screening. The best way to ensure that you remain healthy and up-to-date with annual screenings is to demand that your dentist or dental hygienist perform a yearly oral cancer screening exam. During this painless, 3-5 minute screening, most of the signs of oral cancer can be detected with the eye or felt with the fingers.
Oral Cancer Screening Devices Available
VELSCOPETM
At Spectrum Dentistry, we also offer the VELscope™ exam to our patients as an additional screening tool to help identify and photograph cancerous and precancerous growths that may not be detectible with traditional oral exams. A VELscope™ exam is both quick and painless. Because it can identify cellular changes and abnormal growths before they become cancerous, cancers that are found with VELscope™ exams have increased five-year survival rates of 80% or higher. Irregularities that are identified during yearly oral cancer screenings are then easily biopsied for a definitive diagnosis.
At Spectrum Dentistry, your overall health is our number one concern. With annual screenings and VELscope™ exams, you can rest assured that you will always receive the best and most up-to-date healthcare. For more information regarding oral cancer and the VELscope™ System, please visit www.oralcancerfoundation.org or www.velscope.com. Or simply call us with any questions you may have.
VIZILITE® T-BLUE®
ViziLite® TBlue® is a quick and easy to use system that takes 2 minutes to complete through this patented and clinically proven technology. This test is very effective in supplementing the visual examination in identifying lesions associated with precancerous or cancerous cells. Clinical studies have shown that ViziLite® TBlue® has not produced any false negative outcomes and significantly reduces the number of lesions as false positives. However, a positive finding must be followed up with a biopsy for a definitive diagnosis.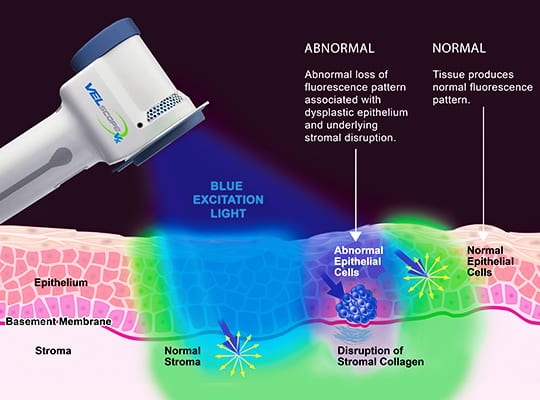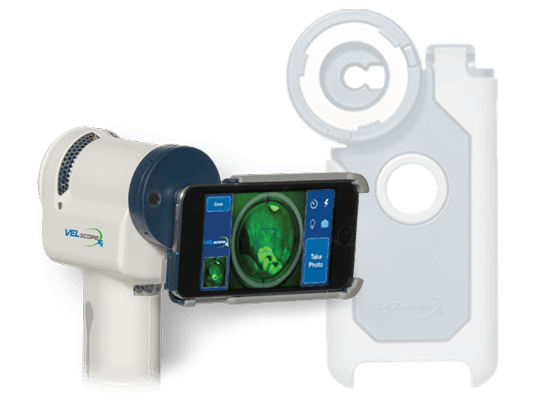 Panoramic Digital Radiography
This digital panoramic radiography unit provides clinically correct image geometry that allows visualization of all anatomical structures of the upper and lower jaws. The excellent image quality produced utilizes 60 to 90 percent less radiation than traditional panoramic radiography.
STA Single Tooth Anesthesia System® unit and The Wand®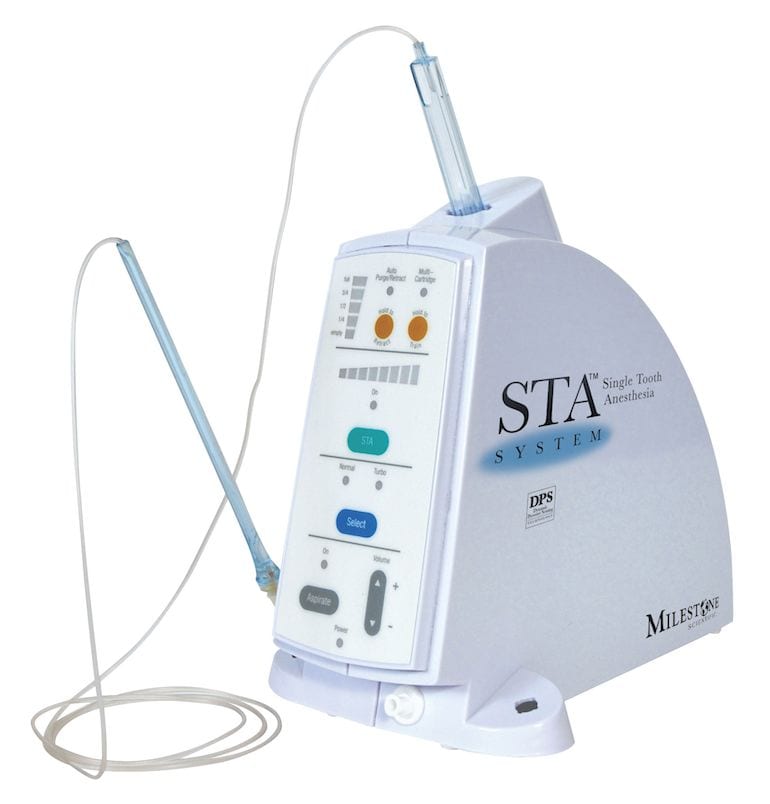 STA and The Wand is an FDA-approved computerized anesthetic system that delivers has been proven to be more comfortable and accurate than traditional anesthetic delivery, making the dental visit virtually anxiety-free. The breakthrough technology of the STA system ensures that no pain from the injections or anesthetic will be felt because of its sustained release of anesthetic.
Using revolutionary and innovative technology, the STA unit signals the practitioner when the needle has reached its target of comfortably and accurately anesthetizing a single tooth without numbing nearby tissues such as the cheek, lips, and tongue – eliminating the numbness and drooling associated with dental procedures.
Dental cone beam computed tomography (CT) is a special type of x-ray equipment used when regular dental or facial x-rays are not sufficient. At Spectrum Dentistry we are equipped with the latest KAVO OP3 PRO machine and may use this technology to produce three dimensional (3-D) images of your teeth, soft tissues, nerve pathways and bone in a single scan.
At Spectrum Dentistry Dr. Shafiei, Dr. Shakibi and staff have completed a Phlebotomy training program to perfect their skill in drawing blood, which they do for the Platelet Rich Plasma (PRP) procedure. Using PRP with bone grafting accelerates healing and enhances bone growth, which in turn stimulates Osseo integration of dental implants.
Every day thousands of adult teeth are extracted, all of which need replacement. When socket preservation is not performed after extraction, the hard and soft tissues can lose up to 50% of their volume. Consequently, delayed implantation is often associated with bone grafts.
For decades, bone grafts have been scientifically documented to achieve good results. A variety of graft materials — from autologous bone (derived from the patient's chin, ramus, or hip) or synthetic bone (Beta-TCP), to xenogenous bone — have all seen some measure of success.
A new technique has been developed that allows the clinician to transform extracted teeth into autologous bone graft material that, when used correctly, will ankylose and undergo a direct attachment with bone.
At Spectrum Dentistry we are proud to announce that we have incorporated this concept in our practice. The concept, which originates from the United States and Israel, is deceptively simple: Instead of discarding extracted teeth, the teeth are bio-recycled chairside and cleaned directly after extraction in order to use them as osteoinductive autologous bone graft.
The tooth fragments contain important bone growth factors. Many studies have confirmed the benefits of the natural teeth material as bone graft. Socket preservation techniques, as an alternative to immediate implant placement, are also suitable for use with this technique.